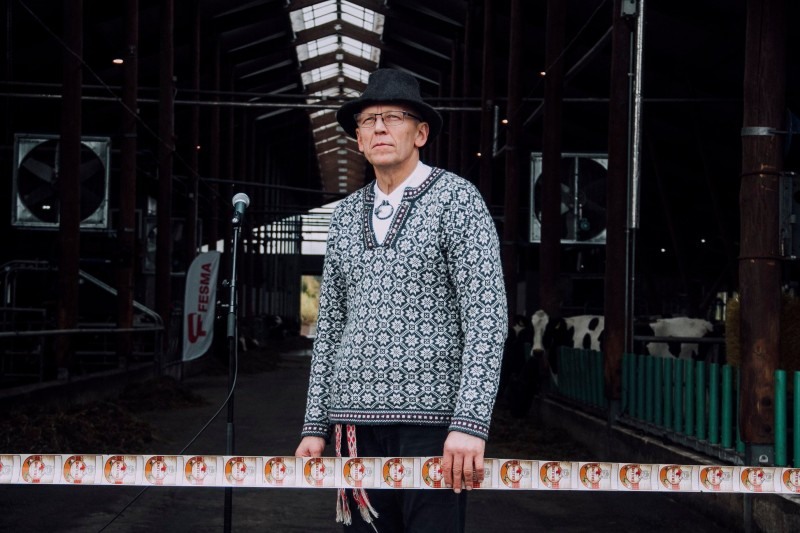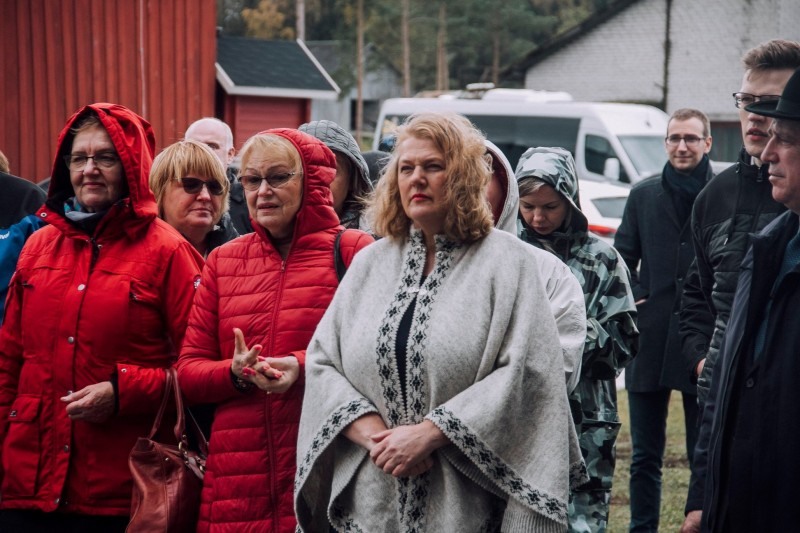 Vilve is a Landlady.
She is described in a way that everyone else would like to be. She has given birth to and raised five children, who have become a faithful Nopri team. Not by force, but by will and conscious decision.
During the best years of her life she sat in the barn and under the cows for 24/7. She has trained 7 generations of farmers, who are now working as professionals on their father's farm.
Vilve is a real neck that turns the head – she knows how to bring Tiit back to the ground and show him the right direction.
She is majestically beautiful. Especially when representing a large family on a big day.
And yet she has worked unimaginably hard for years.
Ministers come and go – Vilve stays.
Only during the past few years has she had a week of rest now and then. Rarely, but still.
And there she goes again.
Gerli is a farm girl who is educated in many ways and knows what's best. She is a a designer and a photographer by profession.
She has her own national romantic white house in Kärinä that she visits with her sons every weekend. In addition, she is a real estate agent in the Re/Max office and appreciates good things through this profession as well.
At this stage of life, she thrives and communicates in the city. People have started to look for genuine ancient log houses more and more these days. Day by day, they start to realize the magic of hiding in the countryside from the flood of information and noise. Sooner or later everyone will understand that life lasts longer in nature.
Real wholesome food supports sustainability effectively – you are what you eat. This is where our moods, vitality and willpower come from.
The design of Gerli's products focuses on the details of what life tastes like. Life is especially magical, when you follow your dreams instead of going for what everyone around you considers to be right.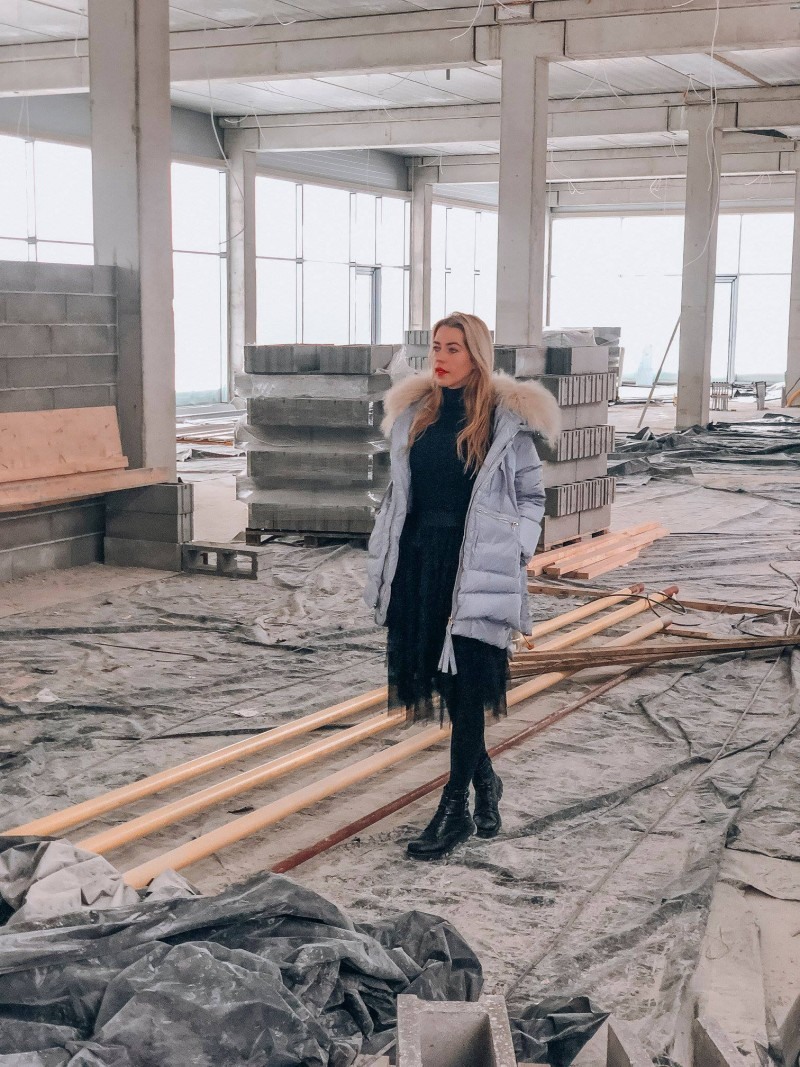 Gerda and Ivar are a living proof of the fact that you can only count on yourself (especially here in Estonia) – and dreams do become a reality if you work as a family with the family for the family.
Gerda and Joonas were renting a room together, while Gerda was studying at the Estonian University of Life Sciences and Joonas went to high school. This has helped him to see a bigger picture and the real priorities in life. Both of them live in Kärinä now and play their part in the long-lasting family business with full awareness.
Together with her man (an IT professional Ivar), Gerli has built a home not far from the farm, in order to raise her son to be a real human being in the best possible environment in the world.
Ivar was the one to write, set up and launch the Niilo's smart-barn software, which can theoretically control the entire processes from wherever. The younger generation has stayed on the farm in order to be able to send their parents on vacations from time to time (sometimes they do it by force). They are able to operate everything on their own by now. Their work is done with full focus and commitment. Being home.
Every day, these young intellectuals contribute many times more to the advancement of their farm than their peers and colleagues do anywhere else. There is nothing else out there being more important to them than the land of their ancestors.
All of the Niilos are visionaries. Their farm is being visited by the president and ministers periodically, who are giving out promises or sharing their budget. At the same time the Niilos just work. Every single day.
Most importantly – our country will continue to stand thanks to such people – quietly but steadily.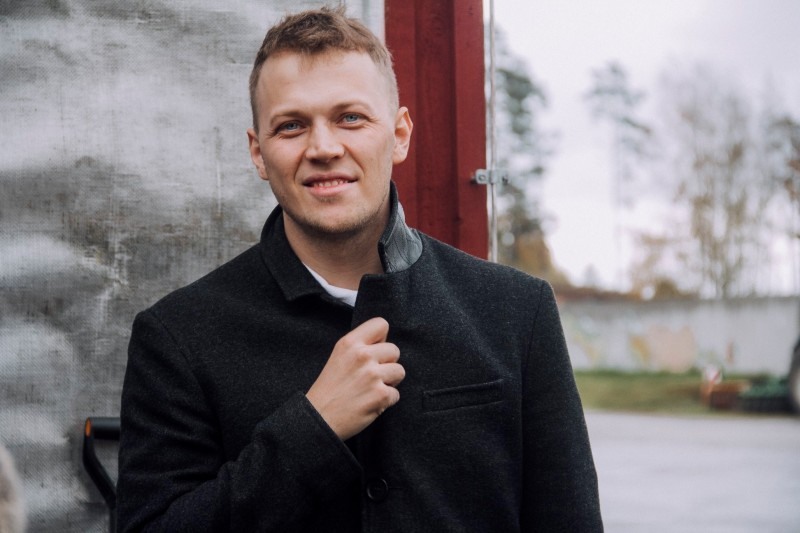 He has studied business and economics at the Estonian University of Life Sciences. He is also affectionately called a genius of marketing and a sales. Karl has an impressive amount of 343,000 followers on Instagram (see here). He is interested in all sorts of special offers.. at least he always takes a look at them.
Joonas is the CEO, the cheesemonger and the product developer of the dairy, who has promised to make their food even tastier.
Being the fourth child of the family, he knows that in order to have a stress-free and inactive life, one should not consider Nopri – and whoever belongs here, should not go away for too long.
He had to be constantly ready for everything on his father's farm already as a boy: "Joonas, quick! Do this! Do that!"
He flipped a coin to choose, whether he wanted to go study informatics or mathematics. Being good with numbers the resulted informatics seemed to be a good decision.
During his scarce studying period, he saw how fanatical the real computer scientists are – how satisfied they were sitting inside their box and computers … so he did not continue.
He did study construction at the University of Life Sciences for a while, then improved himself in Portugal – and came to a conclusion that the best knowledge comes out of real life and hands-on experience in the countryside, where his father's home is.
One of the sons had to step in the shoes of their father. Joonas and Karl did the "rock-paper-scissors" that worked out very well. Karl is better suited to push the market and start-ups in the city at this moment. His more profound Nopri times are the periods of birch and maple juice as these are his favourite products. According to Joonas, you can't be on the farm just half of the time. The same goes with the tourists – they should be in the visiting mindset for as long as possible.
Joonas, who has studied next to the Dutch cheese master Pascal Smits, lives consciously for himself and cheese. Cheese is like a living being – it has its different stages of development and needs to be constantly mixed, turned and touched.
Niilo Jr. is currently living by himself, focused on himself. Having been one of those, who stare at their phones even while eating, he is convinced, that the vital helplessness of the younger generations is frightening.
In silence and commitment, he has discovered, that it is really nice to be with oneself. Moreover, if you really look truly with your heart, it turns out that parents and siblings aren't that bad after all.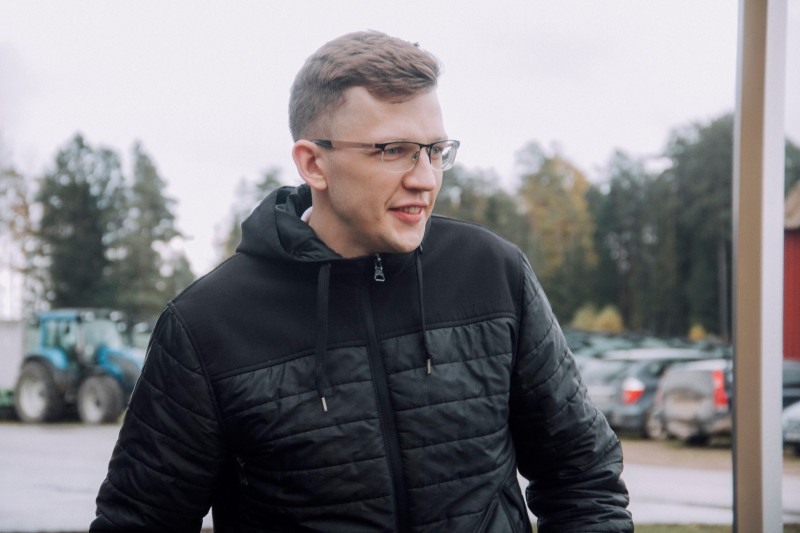 Lisette lives in her own kind of fairytale. 
Being the youngest sibling of the family, she is an embodiment of a positive vitality, putting her knowledge of highly educated agronomist into practice everywhere.  
With a warmhearted glance of a fairy, she has seen the president as well as the minister cutting the tape and giving out promises… at the same time Lisette just continues to live in her fairytale. 
As she believes in a "similar draws similar" principle, she brought home a man of the same profession. She sees her nearest future at the farm – complementing it with what-and-whom she really desires.
White cattle. Charolais cows will soon delight the eyes of those, who want to see a beautiful landscape with animals.
In addition, she has drawn her big visionary attention to some alpacas, bunnies and ponies. A small zoo is being born in the old barn – in order for the visitors to have a reason to stay for a bit longer and have a contact with other living beings.
But even more because of her own will. 
The rules of this modern life are simple: do, what you truly love – and don't do, what you don't want to!
Someone is giving out promises and budgets somewhere?
Let him/her do that – Lisette will still be living here and now, for real. She trusts her roots and believes in the future of her family. Easy as that.